There have been many diets, and a juice cleanse is one of them to get to a healthier stage. For so many years, popular foods, trendy diets, workouts, and different nutrition tips emerged as a great way to lose belly fat. Juice cleanse for belly fat loss and weight emerged and has become ubiquitous and popular so quickly. Now, let learn what is this 3-day juicing cleanse to burn belly fat, how it works, and how is it applied. This will possibly help you understand why this type of cleansing is recommended to fight belly fat.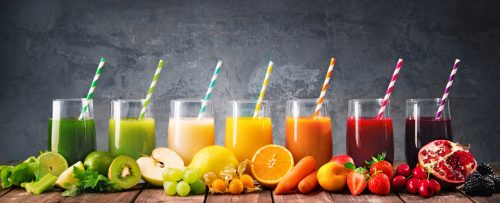 This is a fasting diet plan which involves not consuming solid foods but rather raw vegetables and fruit juices only for three days. The juicing process is made with the aid of a juicer which squeezes the entire juice from veggies and recommended fruit. This juice is meant to clear away caffeine, sugar, and refined foods alongside other related substances which deplete energy. Still, with this juice cleansing, you will also need to adopt a healthy eating lifestyle after three days to avoid regaining the fat again.
How to prepare yourself for a 3 days-juice cleanse?
Prepare yourself physically and mentally
Let your mind be set that is a fasting diet process in which you live only on a liquid diet for the whole 72 hours. Of course, you might feel hungry and experience undesirable side effects. However, remember you are fighting that frustrating sagging belly fat. Therefore, be sure to wean yourself off sugar, refined foods, and coffee for around a week before your cleansing starts.
If possible, discuss the major diet changes with the doctor. This is because it might be completely safe to do this cleansing based on your specific medical. In this case, there might be some considerations your doctor may advise you to take before cleansing again based on your circumstances.
These juice cleanse recipes will require you to have plenty of fresh vegetables and fruits at hand. This is because you should be drinking around 4 to 5 juices per day. Ensure you have different types of fruits and vegetables that you require. You can also prep them and store them in the fridge, just ready for juicing.
You can supplement the cleansing with broth, water, smoothies, and salads sometimes when you feel weak and hungry. Remember, this detox is a low diet with low calories.
Do these after you have successfully made it in 3 –day juice cleansing. Eat small portions of food and snack along with fruit as your stomach get used.
Ingredients shopping list for a 3-days juice cleanse
3 cups of blueberries
3 cups of raspberries
Two mangoes 
Two green apples
One pineapple 
Six lemons
Three bananas
6 cups kale
Two lines
One avocado
1 cup spinach
Three cucumbers
Two litters of coconut water
12 celery stalks
5 cups of almond milk
Green tea
Lavender oil
7.5 cups of Epsom salt
Three tablespoons of coconut oil 
Three tablespoons of almond butter
Three teaspoons stevia
Six tablespoons of flax seeds
Ground cayenne pepper
Green tea
Supplements – three pills each) omega 3, multivitamin, and probiotics
How to make 3-day juice cleansing?
Prep time- 10 minutes
Cook time – 0 MINUTES
Calories – 1046 kcal
Breakfast Drink
One cup raspberries
One medium banana
Two teaspoon cup spinach
One teaspoon of almond butter
One teaspoon of almond butter
Two teaspoons of lemon juice
1 cup water
¼ cup spinach
Lunch drink
Four celery stalks
One medium cucumber
½ lime
½ cup of almond milk
½ green apple
One teaspoon of coconut oil
1 cup of pineapple
1 cup of kale leaves
Dinner drink
¼ avocado
1 cup blueberries
One teaspoon of flax seeds
One teaspoon of lemon juice
½ cup of kale leaves
½ cup mango
1.5 cups of coconut water
¼ teaspoon of ground cayenne pepper
Nutrition on this 3-days cleanse
Note that the nutrition content of these recipes might vary based on the source or brand of the ingredients, recipe changes, portion sizes, and other factors. Therefore,  making your calculations using the preferred calculators and based on ingredients you use alongside consulting your doctor will help to determine your nutritional values precisely. Blend your ingredients for every drink in the blender, making them as smooth as possible and drink without straining the drink.
Carbohydrates – 161 grams
Fat – 45 grams
Calories – 1046 kcal
Protein -25 grams
Polyunsaturated fat 11 grams
Saturated fat – 16 grams
Sodium – 647 mg
Monounsaturated fat- 14 grams
Potassium – 3779 mg
Sugar-88grams
Vitamin A – 1591 0IU
Iron – 8 grams
Calcium – 707 mg
Storage
Essentially, you can make your juices one day ahead, put them in your mason jar, and store them in a fridge if your schedule doesn't allow you to do this every day. However, it is recommended drinking drink afresh to preserve the nutrients.
For three days, do the same routine in a particular order. Ensure you drink much water, around eight cups, and get plenty of rest while you are in this process. The percentage of burning fat might vary individually, but their people reported to have gained a flat tummy just in three days.
What are the expected benefits after 3-days of juice cleansing? 
Increased energy levels
Boosting your immunity
Improved well-being
Detoxification
Improves nutrient absorption
Helps lower cholesterol
Feeds good bacteria in the gut
It improves mental clarity and  your skin
It helps to detox harmful toxins and your liver
Boost energy levels and immune system
Reduces dehydration
Final word
If you are struggling with belly fat, consider trying a juice cleanse for belly fat loss. This juicing is a dependable way to boost your vital nutrients and detox your body. In this case, your body will start burning the excess fat, especially the abdomen's belly fat. After you are done with the 3-day juice cleanse, integrate the solid foods into your diet slowly. And you start by eating watery fruit, adding smoothies and other soft foods.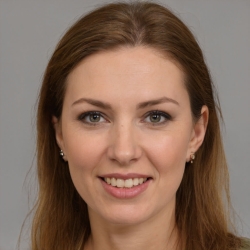 Latest posts by Deborah Jones
(see all)