When it comes to How long it would take to lose 50 pounds. It takes determination, effort, and time. A large percentage of people here in the United States are obese, based on the researchers. Now losing excess weight is becoming like an obsession for Americans trying all means to be fit. Of course, if some of us would be asked to choose how to lose excess weight from our bodies, many would prefer a faster and quicker way.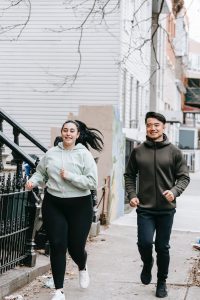 In the process of losing 50 pounds, you should aim to be more active and follow a healthy diet. Your patience, effort, and dedication can make the journey more manageable. Based on how he or she is determined to lose 50 pounds, it may take six to seven months. Aim to lose this amount of weight in a safe and healthy manner for long-lasting results. To lose healthy weight, someone should lose 2 to 1 pounds a week.
How can I lose 50 pounds quickly?
Someone who is aim to lose 50 pounds, should eat a nutritious and healthy diet that consists of protein, whole grains, and lean meat every day. Engaging in physical activities 5 or 6 days every and for around 45 minutes is a plus for someone who is trying to lose weight and stay healthy.
Counting calories is another key to someone trying to lose 50 pounds. You need to intake less calories than your body burn. For example, when you are targeting to lose a specific pound in a week, someone should burn more than 500 calories every day, and this amounts to about 3500 calories per week. Per experts, 3500 calories is equivalent to 1 pound.

For someone focusing on losing such a big amount of weight, aim to lose 2 pounds in a week. You should burn 1000 and more calories every day. Ensure you are rightly keeping track of your calorie consumption. Myfitness Pal, My plate, or Lifesum are some example of apps to keep track of your calorie consumption.
How can I lose 50 pounds in 6 months fast?
Keep track of the calories you consume every day. Also, keep in mind that it takes 3,500 calories off your everyday diet to bring down a specific pound of body fat. Therefore, losing two pounds every week will take you around 25 weeks to eventually lose 50 pounds or even a little less.
Researchers say that people who practice calories out vs. calories in have a higher success rate to lose weight. We need to first apply CICO and more than it to achieve this goal for some of us. Without much said, below are 8 top ways to kick-start your 50 pounds weight loss journey.
Eat best foods for weight loss
Regardless of that, controlling you're eating habits is among the top proven ways to lose a big amount of amounts, what you eat also plays a primary role right in the type of weight someone will lose, fat or muscle. Therefore, opting for the correct kind of food can make weight loss a bit manageable by improving the mood, controlling hunger, boosting body energy levels, etc.[Also read: How To Lose 20 Pounds In One Month]

When it comes to foods we eat when we want to lose weight, the quality of the ingredients, as well as the level of processing may affect how slowly food is absorbed and quickly digested. Below are the best scientifically proven weight loss foods:
Healthy fat is satiating and flavourful, which helps someone feel full even without having to eat too much. Besides, fat is rated among most calorie-dense and macro-packing in calories meaning you should take minimal portions. Fatty fish, chia seeds, almonds, avocado, and peanut butter, are healthy fats if you want to start the journey of losing 50 pounds in six months or even less.
Among the simplest way you can increase nutrition intake and decrease your calories is by eating more nutrient-dense foods. Besides, these foods have very low calories, sugar, and added fat but are higher in nutrition per calorie. Asparagus, Arugula, book Choy, bell peppers, broccoli, carrots, Brussels sprouts, collard greens, oats, kale, edamame, eggs, sweet potatoes, Swiss chard, etc. are top nutrient-dense foods to eat.
Experts recommend eating proteins because they are hunger-busting nutrients. Protein diets are linked with appetite control and improved satiety. So they support having improved body composition and reducing cravings via supporting lean muscle mass. Things like white fish, cottage cheese, lean beef, chicken, and turkey are some of the healthy proteins you should aim for.
Calories are counted as kind in losing weight. So the best thing you can do when trying to lose 50 pounds is to eat low-calorie foods. Cucumbers, lettuce, celery, pickles, salsa, melon, popcorns, etc., are among the food low in calories.
When you eat fiber, you promote health and control your appetite, and this is one great way of losing weight. However, when it comes to consuming fiber, consider eating artichokes, beans, dried figs, green peas, berries, pears, quinoa, etc.
Essentially, increasing your activity rates helps someone lose weight quickly. Researchers claim that taking around 30 minutes everyday for walk can burn about 173 calories. It is also a low-impact aerobics exercise. Swimming, running, Jump roping are some other example of aerobic exercise. Some aerobic exercise can cut about 225 calories just in 30 minutes. When it comes to exercising, start slowly and continue to build your capacity.
Considering all these
Losing 50 pounds of weight in six months seems to be possible because some people have gone through it. However, being the fact that we are all different when starting a journey of losing weight, ensure you are not stressed out and try to incorporate the above tips. Remember, you are not alone in this journey. Therefore, lose weight safely and healthily for sustainable results. Best of luck with this journey.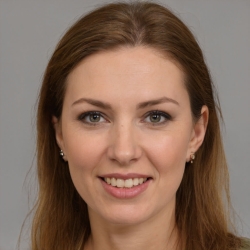 Latest posts by Deborah Jones
(see all)